University of Yashi Iaşi
This university is not represented by "Medical Doctor".
The University of Agricultural Sciences and Veterinary Medicine Iaşi is a specialized institution of superior agronomic and veterinary medicine training, financed by the state. The Faculty of Veterinary Medicine was formed in Iaşi in 1961. In 1974 it was combined with the Faculty of Animal Husbandry, becoming the Section of Veterinary Medicine of the Faculty of Animal Husbandry and Veterinary Medicine.
After further reorganization in 1986, the faculty transferred into the Faculty of Agriculture, becoming the Department of Veterinary Science. Up to now, 3,000 veterinarians from all over the world were trained by the faculty.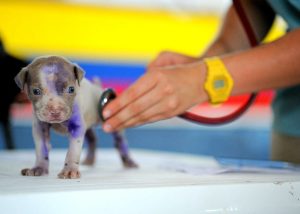 The university is located in the historical and cultural city of Iași, one of the largest cities in the country, located in northeastern Romania.

4500 euros a year
*The tuition fees may be modified by the university from time to time.
Exact tuition fees can be found in the university website.
About 500 euros a month
The university supplies housing options.
*Living costs may differ from student to student and the numbers shown are for reference only
Questions?
Leave your details and we'll get back to you